We are proud to have assembled the best Brazilian Jiu-Jistu instructors in Central Jersey! Not only our staff brings technical expertise to the table, but real life experience and accomplishments.

OUR MISSION IS SIMPLE:
To help our students reach their goals, both inside and outside of the gym. We are not just a BJJ School; we are a COMMUNITY.
Come join us in our pursuit of excellence.
Black Belt - Head Instructor
---
Although he began his Martial Arts journey studying Kick Boxing and Hapkido in 2003, it wasn't until he met Professor Josef "Ze Cobra" Manuel in 2005 and started training Brazilian Jiu-Jitsu that he found the art and school that he could call home.
Since he began training, Henry has reached the rank of Black Belt under Professor Josef and the Robson Moura Nations United Association (RMNU) and has competed in many tournaments throughout the years.
Hillsborough BJJ head instructor Henry Rzemieniewski has also studied Judo, Muay Thai Kicking Boxing and Western Boxing.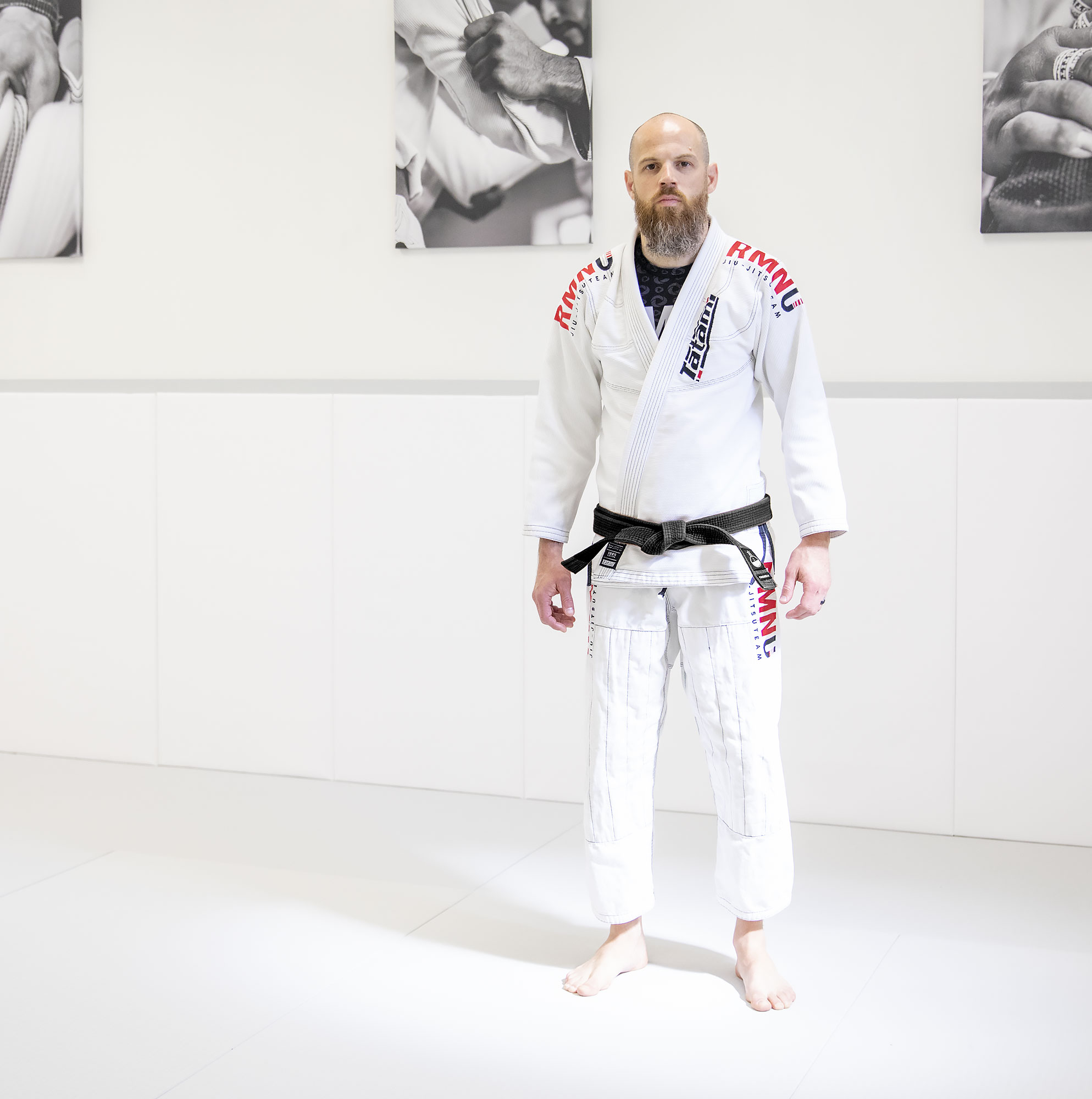 ---
Professor Josef "Ze Cobra" Manuel born and raised in Newark New Jersey was first introduced to this brilliant form of Martial Art in his teenage years watching Royce Gracie in the early editions of the Ultimate Fighting Championship. He began his training in 2001 under Professor Mario Marcio Lemos a Brazilian Jiu-Jitsu Black Belt under Master Rickson and Royler Gracie of the famed Gracie Family. After receiving the rank of Blue Belt, Instructor Professor Mario Lemos relocated to South Jersey. This is the time where he began to train and study Brazilian Jiu-Jitsu under Professor David Adiv, a Black Belt under Master Royler Gracie. Professor Josef had the opportunity to be under the tutelage and train with Master Royler Gracie both in the U.S and in Brazil. In 2003, he received the rank of Purple Belt from Professor David Adiv. Professor Josef also trained with other Legendary Brazilian Jiu-Jitsu players in his search to increase his knowledge of this wonderful art, such as the founder of Brazilian Jiu-Jitsu, Grandmaster Helio Gracie, Rorion Gracie, Royler Gracie, Renzo Gracie, Rolker Gracie, Ryron Gracie, Rener Gracie, Andre Pederneiras, Wendell Alexander, Robson "Robinho" Moura, Edson "Baiano" Carvalho, Cleber Luciano, John Danaher, Marcio Feitosa, Carlao Santos, Felipe Costa, Vitor "Shaolin" Ribeiro, Rogerio "Minotouro" Nogueira, Rodrigo "Feijao", Rubens "Cobrinha" Charles, Marcos Santos, Andre Galvao, Rafael Mendes, Gui Mendes, Ciao Terra, and Keenan Cornelius.
In 2004, Professor Josef traveled to Rio de Janeiro, Brazil to train and compete. While he was there he sought out Master Robson Moura "The magician of the 135 pounders". Professor Josef finally had the chance to meet Master Robson in June of 2005 where the foundation for a lasting friendship was set in stone. On February 14th, 2009 Professor Josef was promoted to the prestigious rank of Black Belt Instructor by Master Robson Moura thus becoming Master Robson Moura's 1st American Black Belt. Josef is currently a 3rd degree Black Belt in the art of Jiu-Jitsu. On March 19, 2009, Professor Josef had the pleasure of training soldiers from the United States Army where he was awarded a Certificate of Achievement in Army Combatives Level 1. Jan 25, 2010 He was awarded Certificate of Achievement in Army Combative Level 2. Professor Josef Manuel will continue to train our armed forces and attain the highest level of Combative Training. Professor Josef Manuel's expertise in the art of Brazilian Jiu-Jitsu has been recognized throughout the law enforcement community and he now has the pleasure of training Federal Agents and Local Law Enforcement Officials. With great mentors, dedication and a relentless will to succeed in Brazilian Jiu-Jitsu, Professor Josef has been actively participating in the competition scene and is now fulfilling his goal of becoming a Champion and Master himself.